Thread Newsletter – July Edition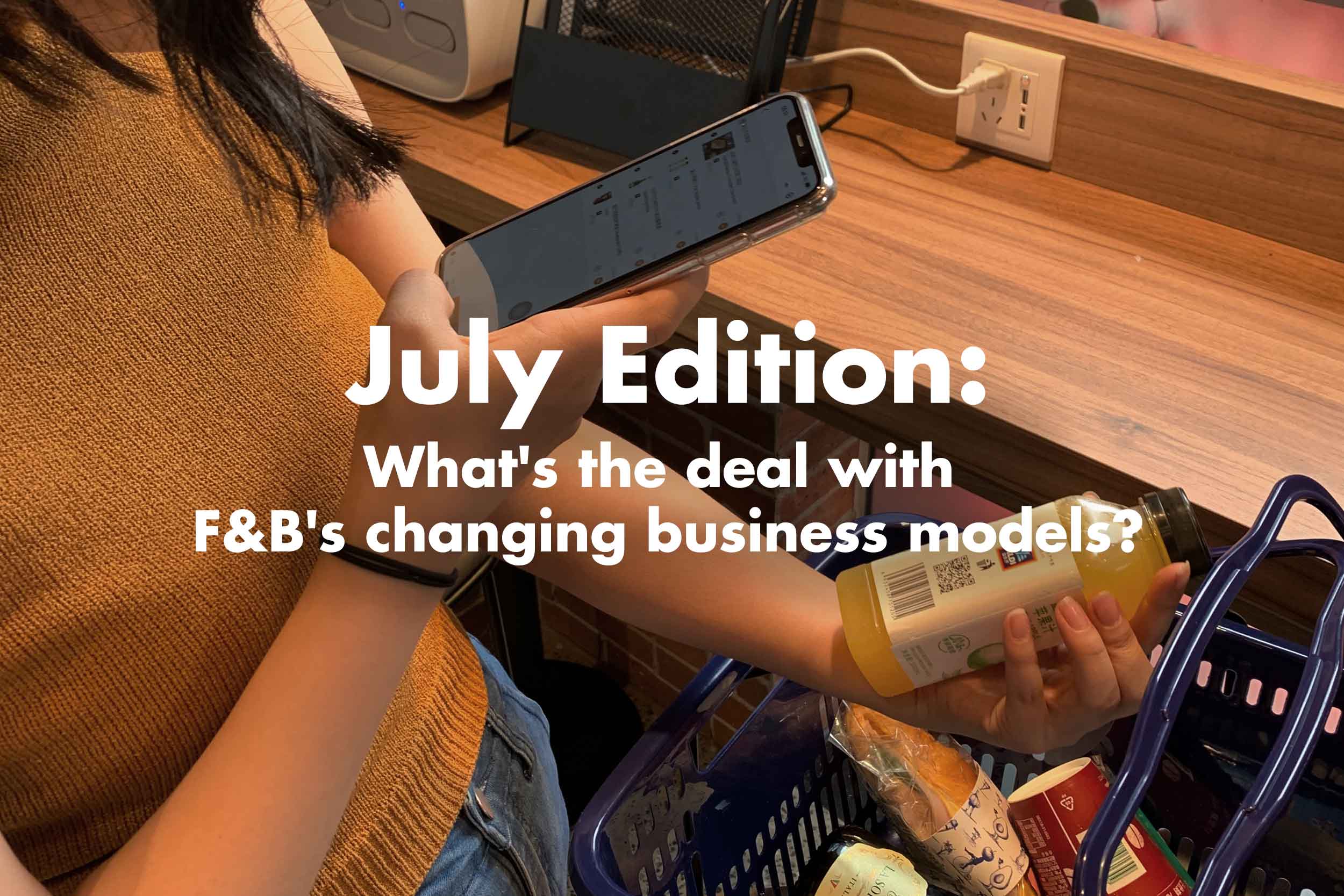 For an agency that's been in China for the last 14 years and have helped hundreds of brands find their way, we've seen our fair share of the highs and lows of trends in the market. The latest and most interesting? Business models changing in order to meet the needs of a more connected and time crunched consumer.
Last year in July's newsletter, we talked about how the meal delivery industry was exponentially adding to the plastic problem. We then challenged ourselves to a week without plastic! Highly recommend, it's eye opening. The reality is that this industry will continue to grow especially with an uptick in ghost kitchens and venture capitalist funding – restaurants that work from a shared kitchen and are delivery focused. They have no restaurant, no front of house staff and minimal operational costs. Sure, we could get into the pros/cons but there's no debate that your competitor set just increased (and with way less investment). Starbucks is already testing ghost kitchens in Hema.
Speaking of VC's, China's first food tech VC, Bits x Bites, has created The China Food Tech Hub. The goal? For large corporations to support and collaborate with startups to help them learn, grow, share and succeed in this aggressive business world. Then we have Starbucks, who in March launched their own fund, Valor Siren Ventures, in hopes to identify and groom brands for future commercial opportunities. It used to be a fight between David and Goliath, but now it's like they're friends trying to coexist in this world. The slow moving Goliaths don't need to keep up with the agile Davids, they just need to funnel cash and resources to help them grow. Tyson, Pepsico and Kraft are already on the bandwagon.
Finally, a newsletter about changing business models isn't complete without a note about big data (the use of extremely large sets of data to find patterns or trends that are related to how people behave). Companies can now cut their product development time in HALF. How? Who? What? To be fair, not everyone can, but the likes of Proctor and Gamble, Unilever and Mars have all been able to do this thanks to their partnership with TMall's Innovation Center. If you're not a global conglomerate and don't have that type of resources, with the right partner, big data can also be used to help companies on a smaller scale to optimize sales strategy.
Catch up on past newsletters
June Edition: Refocus your strategy, revise your communication or rebrand?
May Edition: China's E-Commerce Festivals: Worth or waste of time?
April Edition: How China's Vegetarian/Vegan Market is changing and why it matters